about us
Innovative, Creative, Passionate, Multi-Disciplinary Team
We are a young award-winning design consultancy that has earned the reputation of creating remarkably distinctive concepts. Established in 2007, Pentaspace focused on creating design masterpieces and has more than 20 million sq. ft. of built space under its belt with more at varying stages of design and construction in the Indian Real Estate market.
15
Years
Working
Experience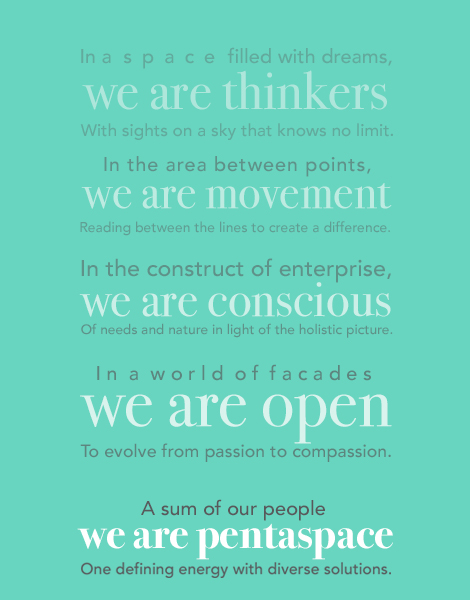 Pentaspace Foundation
Innovative & Intelligent Spaces
Meaningful research in exemplary architecture do not only provide functional space, but also acts as a lens through which we view, appreciate, understand, feel and enhance the natural and man-made world.
We are currently researching on design, materials and construction technologies for building quality, cost effective and sustainable homes with best-in-class integrated research services, products and solutions to meet the changing needs of the masses/communities/society at large.
With urbanization and its adverse effects on the environment a study is being carried out to reduce the Carbon Footprint in the overall project development cycle.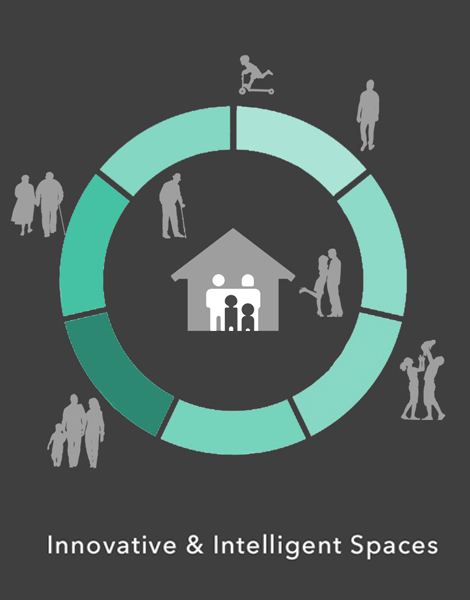 Client Testimonials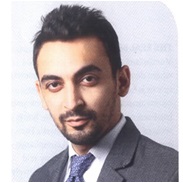 Mr. Ram Raheja,
Director S.Raheja Realty
Working with Pentaspace was a good experience. They have a great sensibility for well planned spaces and modern architecture. Most importantly a great understanding of their clients requirements.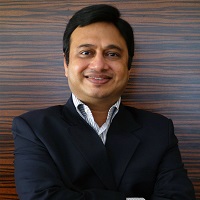 Ravi Saxena
Managing Director Wonderchef Home Appliance
Pentaspace has partnered with Wonderchef for the creation of our exclusive brand outlets. With their creative and design oriented approach, they have helped the brand build and industry leading model. Indeed they have created a whole world in the space of a small outlet.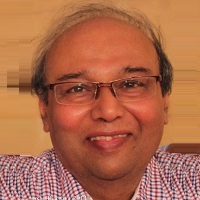 Mr. Shirish Chinoy
Managing Director, Electronic Devices
Pentaspace translated our vision for our new office into reality. They changed and adapted quickly to our thought process and our new office is an excellent reflection of the same. The new office has brought energy in our team and confidence in our costumers. We highly recommend them.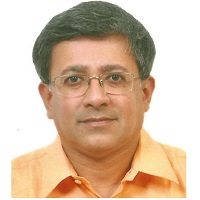 Mr. Sanjay Deshpade
Executive Direcotor, Cleaford India Pvt. Ltd.
Pentaspace, is a unique organization that actually took the time to listen to our requirements and also talked to the end users to understand them before starting to work on the design. Quite rare trait in an age where people far to often cut paste or impose their wisdom.